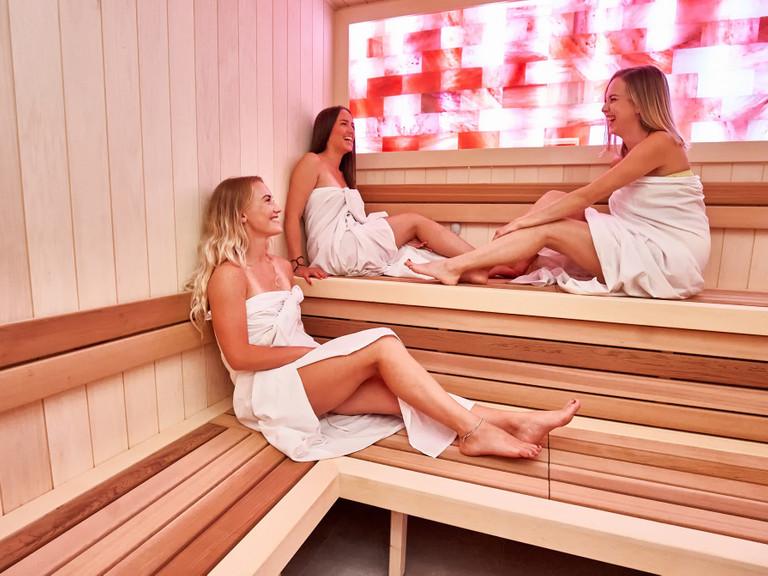 Wine Wellness
Wine bio-sauna
Our unique wine bio-sauna is heated to a pleasant temperature of 65°C with 50% humidity.
Our wine sauna is awaiting your relaxation accompanied by the aroma of herbs and Fučík Winery wines gradually released in the sauna. Do you prefer the aroma of a Chardonnay, Pálava or mineral Welschriesling ?
This feeling of relaxation is complemented by a backlit Himalaya salt wall which warms the human mind and supplies your skin with essential minerals. Combined with harmonizing music, your stay in our wine bio-sauna shall be deeply restorative.
Choose your style of relaxation