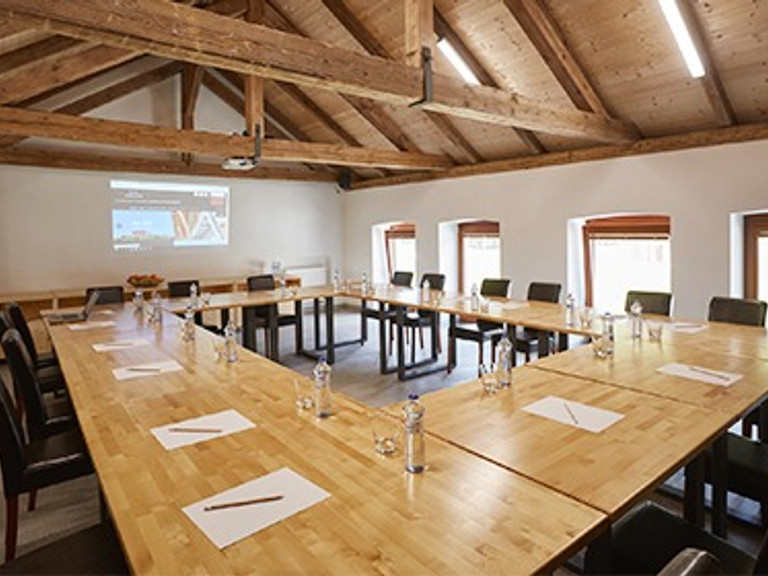 Corporate teambuilding and training
Would you like to give a presentation to your clients or partners? Do you need to hold a meeting or train your employees? Exploit the Ryzlink Hotel´s magic and organize a company presentation, training, party, or teambuilding with us! Our Hotel´s unique environment will stick in every participant´s mind.
Our two conference halls, a large terrace and a wine tasting cellar can accommodate up to 150 guests. Make a use of the beautiful outdoor space of our wine park and allow the genius loci of the place to complement the uniqueness of your company and your people. We will help you with the organization and prepare everything you need. You can move the informal part of your meeting to the outdoor terrace or to our wine park. We will be happy to arrange blankets, cushions, and flip charts for you.
Would you like to solidify your team or get to know yourself or your co-workers better? Come to us, select one of the programs we offer or create and design the program yourself! We will plan a bespoke corporate party or teambuilding for you.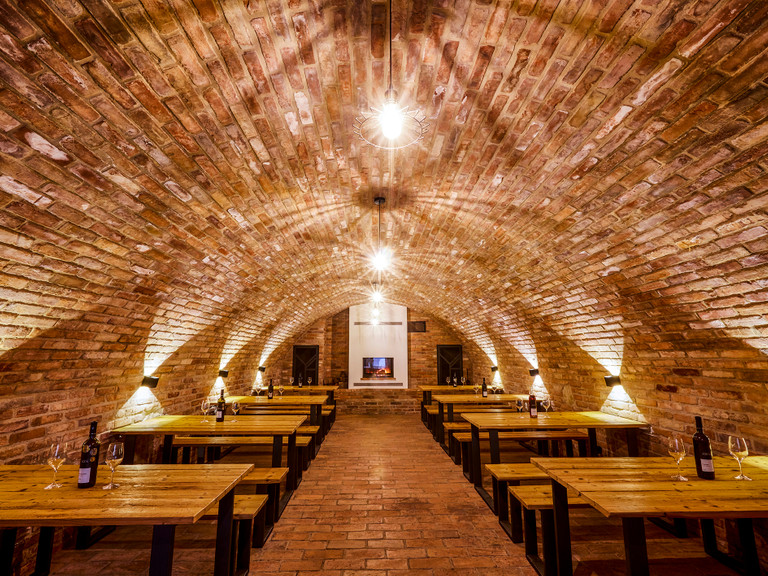 Corporate parties and wine experiences
Consider a very original corporate wine experience this year! Organize your company´s party in the Ryzlink Hotel and leave the hard work to us. If you are tempted to get acquainted with the winemaker´s life and the Winery operation, we will prepare a bespoke experience for you. Your employees will have a whale of a time, taste our wines, and learn some interesting and mind-blowing facts from the world of wine. You can first review the past year with your employees in the conference hall with state-of-the-art presentation technology, sound system and light dimming options. The form and style of the ensuing party is entirely at your discretion! Whether you envision an original tasting, cimbalom music or DJ, say no more, we will deliver.
 We will cater your events with a welcome drink from our best wines, coffee breaks, reception, or a banquet according to your wishes. Together, we will select wines which pair well with your company or your new product, and we will impress your guests with them.
Let us take care of all your snacks throughout the day- from breakfast, through coffee breaks to lunch and the final afternoon coffee.
You can unwind in the evening while tasting our wines in the wine cellar. We will plan and deliver an original bespoke program for your multi-day trainings. You will definitely not be bored with us.